Wharf Amphitheater | Orange Beach, Alabama
BACK BY POPULAR DEMAND! …and it's going to be something truly out of this world. Hardy extended his "The Mockingbird & The Crow" tour into the fall in response to the popularity of his sold-out audiences. Because of Hardy's electrifying performances (which are some of the best in the industry), huge back catalog of hits, and incredible special guests, fans are in a ticket buying frenzy. The concert at the Wharf Amphitheater on Saturday, October 14, 2023, is sure to be one of the tour's high points, especially considering all of the incredible facilities and amenities available at the venue. Special guests Lainey Wilson and Dylan Marlowe will be joining him. You've gotta be quick off the mark to secure your spot because nobody in their right mind will want to miss out on a country extravaganza of this quality. "Hit the GET TICKETS" button up top right now!!!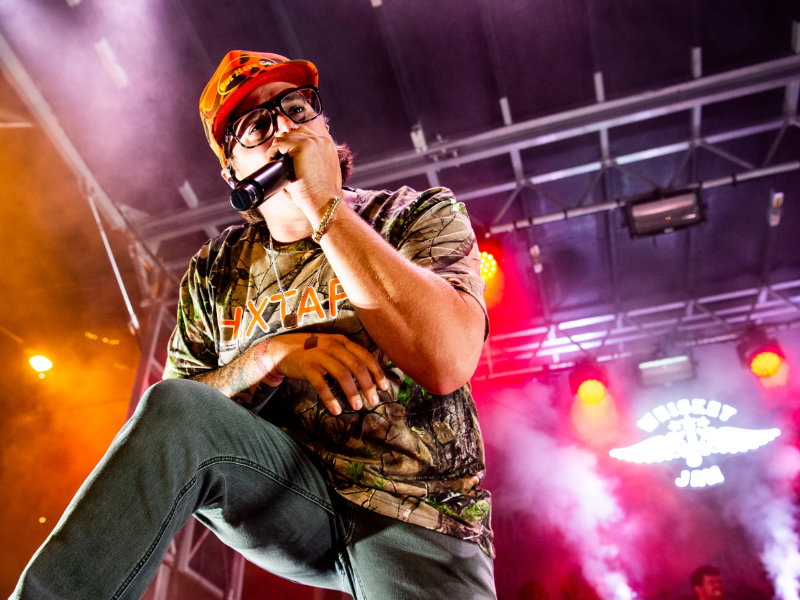 Every country music fan knows about Hardy, and although he has been around for a relatively short amount of time, he is already doing big things. His first EP and foray into the world as a country music singer was THIS OLE BOY which became an instant success owing to its catchy tunes and introspective lyrics.
The quality of the man's work started speaking for itself, and the industry took notice, with heavy hitters such as Morgan Wallen inviting him to tour with them. Now with a brand new album at hand, released in 2022, called The Mocking Bird and the Crow, he has increased his creative potential by producing a half rock and half country album to the sheer delight of fans all over the world. The album has already been added to the ever growing 2 billion streams.
Joining him on tour will be Lainey Wilson, who has already started making waves in the industry thanks to hits such as "Things A Man Oughta Know" and "Never Say Never." Hardy teamed up with Lainy Wilson to create the hit "wait in the truck" and that song has already charted in the top ten. That single is already poised to be named song of the year; will it happen? Well, only time will tell. Lainy Wilson is multi-talented too, having already made an appearance in the hit series Yellow Stone.
The next special guest on this tour is Dylan Marlowe, who is Nashville's rising star. His music, which features country with a touch of rock, really complements Hardy very well indeed. Marlowe, really broke out onto the country music scene when he released a version of Olivia Rodrigo's hit "Driver's License." Capitalizing on the attention, he followed that up with the hits "All About It" and "Why'd We Break Up Again." You will not be disappointed with this man's world-class talent as he positions himself to be one of the best ever.
This is THE country music event of the year, and all the real fans are going to be there. The question is, will you? Of course, you will because you're one of them, so click on the "GET TICKETS" button right now and secure your spot before it is too late.