Wharf Amphitheater Seating Chart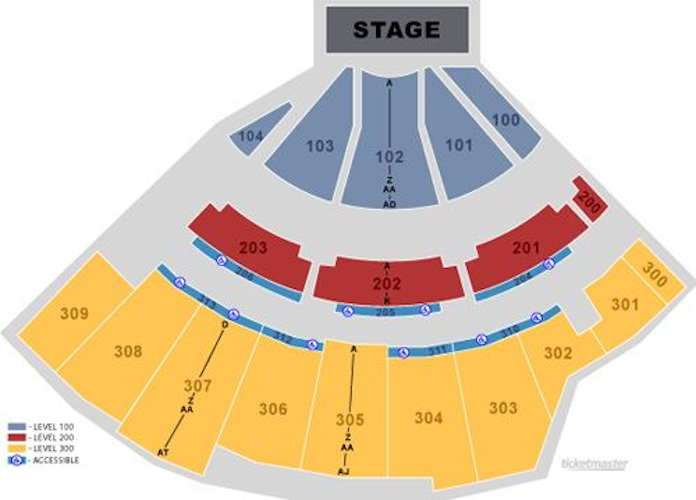 The Wharf Amphitheatre is a wide-open concert space with just under 10,000 available seats across three sections. Some events may use only the front-most area for general admission standing room only. Middle and far section seats are bleacher-style seats. During events that offer a wide-open arrangement, guests can expect to see stadium-style seats that can be no larger than 19' tall and 19' wide and should not have cupholders or armrests.
ADA-compliant seating is available in the middle and far sections as detailed in the attached seating chart. Please contact the venue staff at 251-224-1020 if you have any questions.
NOTE: The seating arrangement can be subject to change depending on the type of event. Always check the seating chart for your individual event which can be viewed when selecting your ticket.
Reserve your seats now by purchasing your tickets using the link below. View the Wharf Amphitheater schedule to purchase tickets for all upcoming events.
To read more about the ticket and refund policies, please visit the ticket information page.