Wharf Amphitheater | Orange Beach, Alabama
Eric Church's "The Outsiders Revival Tour" will be the best concert of the year. Going to see the man perform live is practically obligatory for any country music fan. Church, along with his special guests, Lainey Wilson and Jackson Dean, will provide the best entertainment possible. Tickets for the Wharf Amphitheater event on August 19, 2023, which will feature incredible sound staging, an insanely amazing light show, and first-rate amenities, will sell out quickly. This will be the best decision you make all year, and NOW! is the time to act. Click the "GET TICKETS" button before it is too late.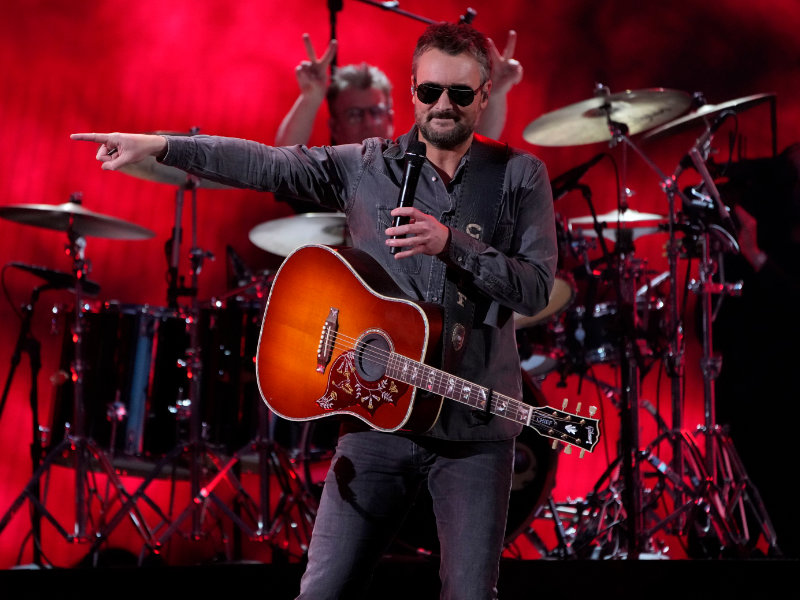 He is the embodiment of a country music outlaw, breaking the rules and setting trends. When compared to the modern "country pop" and "smiling bros" who sing about girls and pickup trucks, Eric Church is a true legend in the industry. He's big and imposing, and he knows exactly what the country music industry needs.
The "Chief" is a brilliant man who likes to shake things up. Think about all the incredible things he has accomplished. Inspired by legends like Johnny Cash and Waylon Jennings, he shattered the norm of using heavy metal guitars in traditional country music. He has previously played in the style of the Boss, a bittersweet ballad titled "Springsteen," as well as versions of "Creepin'" and "Cold One" with reversed guitars and funk overtones. If that doesn't prove his musical abilities, we don't know what does.
With The Chief's breakthrough in 2011, he follows in the footsteps of Willie, Waylon, and the others to receive a handsome reward for his abilities in the form of enormous sales. As a result of his bold, multifaceted albums Mr. Misunderstood, Desperate Man, and Heart & Soul, Eric Church has become an example of how innovative and distinctive mainstream country music could be in the twenty-first century.
You won't get another chance like this to see him perform in person. Tickets are selling fast, and the venue will be jam-packed with the best fans and the best entertainment. Hurry and grab your tickets before they sell out. It's easy as pie; all you have to do is click "Get Tickets" and follow the prompts.